The Crocodile Presents: Milagres with The Family Crest and Half Kingdom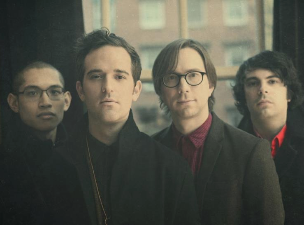 Audible fireworks explode in the distance of the opening moments of Milagres second album, the aptly titled, Violent Light. It is essentially elemental, as vocalist Kyle Wilson descends on lead track, "Perennial Bulb", singing, "I am in a

cloud", keys and drums pounding around him as he issues the album's thesis statement: "My feet are bare. They hit the ground. I'm running toward the miracle." This is the way down and the way up for the band, fire exploding in the sky behind them, toes tucked firmly into the dark soil, running toward a transfiguration. Far from being the fleeting perennial bulb or mercurial firework, Milagres instead fill Violent Light with richness and delicacy, channeling influences as diverse as Bowie, Peter Gabriel and Kate Bush, providing a durability of vision and influence that is as much born from the earth as it seeks to return to it.
Milagres

Rock/Pop

The Family Crest

Rock/Pop

Half Kingdom

Alternative/Indie